Purchase your 2020 Yearbook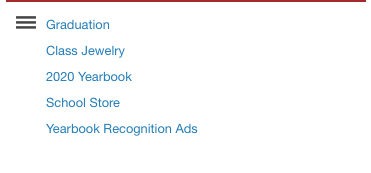 The 2020 yearbook is currently on sale. Yearbooks can be purchased by seeing Mr. Adams or directly on the jostens website.
Visit www.jostensyearbooks.com, enter in Lin-Wood High School in the school selection toolbar, then look at the right hand side of the screen.
The yearbook can be paid for by credit card in as many as 3 easy payments.
Senior Recognition and Business Ads
Recognize your family member!
On the same page where you purchase your yearbook, you can also build an "ad" that is personalized to your loved one who is a member of the Class of 2020.
You can put in your own photos and text. Make the ad as special as you want it. If you have questions, please email Mr. Adams at the school for more information.
Local businesses that would be interested in supporting the publication of the 2020 yearbook can do so by purchasing a business advertisement. Students in the Digital Publishing course are ready to present to you a "pitch" on why you should work with them and purchase an ad.
Deadlines for both of these ads are coming up! Act now before the February 13th deadline.
Daniel Adams